Shuttle bus will depart from the bus stop opposite the Gdańsk Main Train Station
meeting time: 8:30-9:00
meeting date: Tuesday, 23 May 2023
Address:
Karmelicka 1, 80-851 Gdańsk
Departure time 9:00 a.m. Please be on time.
How to get to the Gdańsk Meeting point
The shuttle bus will await you opposite the Gdańsk Main train station, therefore the easiest way is to find your direction there and then cross the street to find our representatives. Refer to the following map for more details.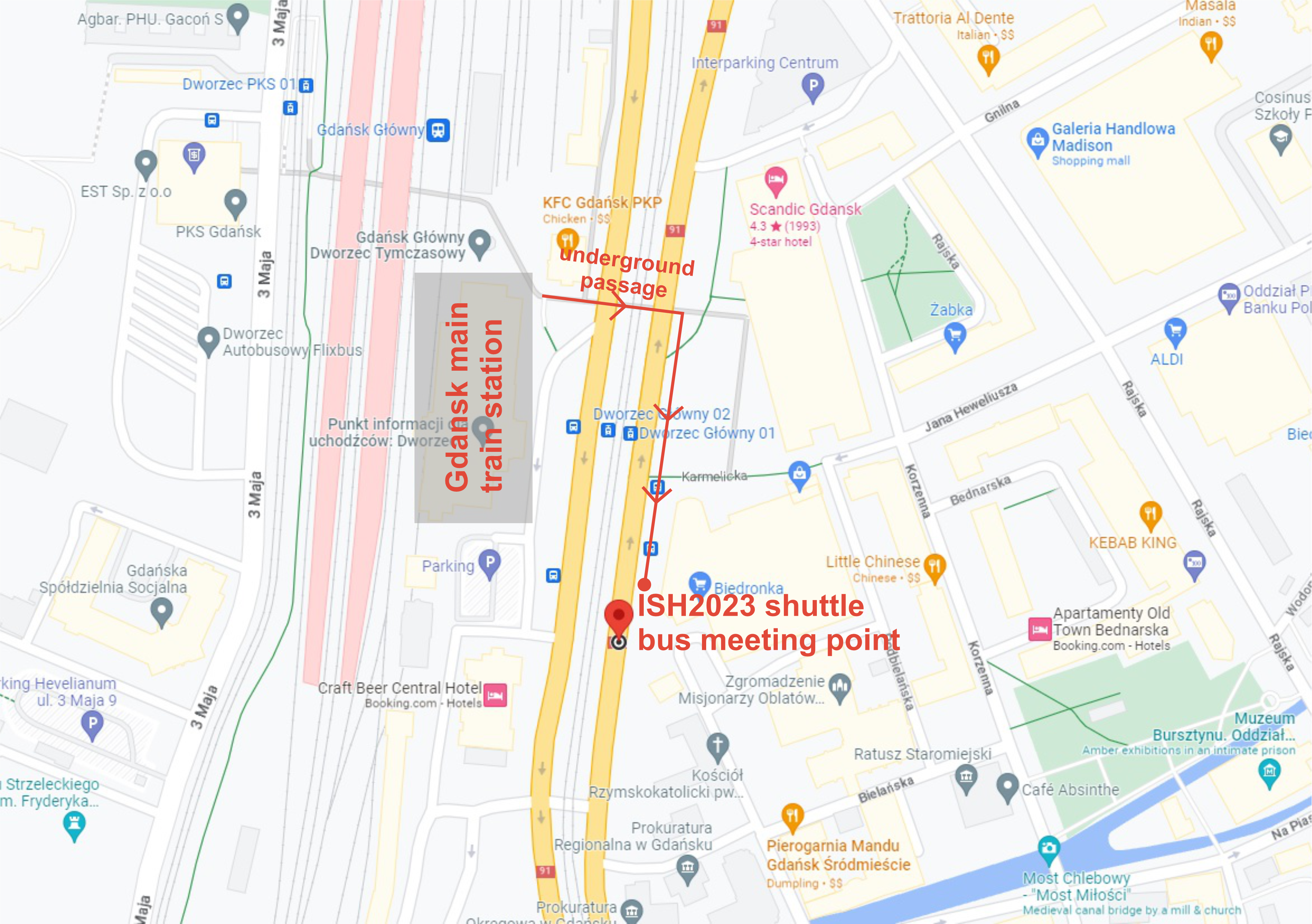 GPS coordinates: 54.35463903422971, 18.645558061141205
Getting there from Gdańsk Walesa's Airport:


Recommended hotels:
Gdańsk has one of the most diverse selections of modern hotels in Poland: from international luxury chains to eco-friendly guesthouses, and from impressive boutique hotels to affordable hostels in central locations. Gdańsk is a metropolis at a reasonable price! You may find a wide hotels and apartments offer at www.booking.com, www.hrs.com, www.trivago.pl, www.airbnb.pl and many others.

Please note that conference fee covers only hotel expense from Tuesday 23 May to Friday 26 May.